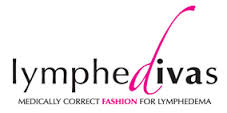 Looking for a compression sleeve solution that is both medically correct and stylish? Visit LympheDIVAs, which creates and sells products for breast cancer survivors with lymphedema—a side effect of breast cancer treatment that can cause swelling in the arms.
This company offers a welcome alternative to the plain and heavy compression sleeves and gauntlets many women are used to wearing. These products are fashionable and lightweight. Plus, they come in an amazing array of colors and styles.
We love that part of the mission of this company is to inspire women with lymphedema to feel "beautiful, strong, and confident."  Thank you LympheDIVAs!